China 1st security High-quality Speed Gate | Full Height Turnstile Gate
Speed Gate | Full Height Turnstile Gate KKH produces with 25 years of experience, strong customization ability, and friendly service, hoping to make you satisfied forever. 
How to select a good reliable Speed Gate | Full Height Turnstile Gate supplier?
The quality level of  Speed Gate | Full Height Turnstile Gate often directly determines the product's service life and maintenance costs. The top superior quality can help you save after-sales maintenance time and cost. However, many customers one-sided pursuit of low prices, while ignoring the quality and follow-up service. Finally, results in a lot of after-sales problems, resulting in high maintenance costs. So how to choose an appropriate reliable Turnstile Gates manufacturer?
Below 5 aspects are for your reference as to what factors should be considered when purchasing Speed Gate | Full Height Turnstile Gate among many Speed Gate | Full Height Turnstile Gate manufacturers.
KEEP KIND HEART focuses on China's 1st security High-quality Speed Gate | Full-Height Turnstile Gate, with the highest security, highest value, longest lifetime, and best service to ensure you are satisfied.
Our KEEP KIND HEART (KKH) Turnstile Gates
Some Turnstile Gates in market
Strong Turnstile Gates PCB can be integrated and compatible with various access control system.
>>>KKH Turnstile Gates PCB(Printed circuit board) are researched, developed and manufactured by ourselves. So our professional team are proficient in each component and own strong customization ability.
>>>PCB motherboard core processor: adopt the automotive level of accessories, start fast, anti high and low temperature, higher stable performance.
>>>PCB have a unified and standard electrical interface, which can be connected to various read and write devices.
>>>Integration & Compatibility: With dry contact signal output port and wide threshold signal input port, it's compatible with various access controller systems.
Weak customization ability
The Turnstile Gate PCB(Printed circuit board) of some factories are purchased from outside, no in-depth research and development of accessories, not proficient.
KKH Speed Gate | Full Height Turnstile Gate support various access control system solutions.
You can open the doors by above ways.
Go through the continuous upgrade for more than 20 years, its compatibility becomes more powerful and the functions become more comprehensive, supporting integration with any 3rd party access control systems, e.g.
RFID card, Two-dimensional code, QR code, Bar code, Fingerprint, Face recognition terminal, Facial recognition, Temperature detection, Mask recognition, Password, Identity card (ID card), Passport, Card collector device, Manual button, Wireless remote control switch, PC Computer remote control management system, Mobile phone App control management system, Gym management system, Ticketing management system, Extra LED display, School versatile one card pass management system, Construction site management system, Building management system, Visitor system, Lift access control management system, etc.
Some functions of some other factories turnstiles are not supported to meet customers requests.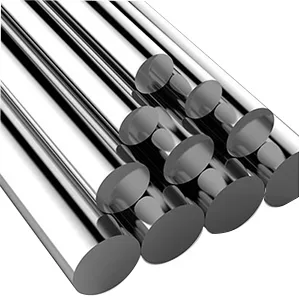 stainless steel for Speed Gate | Full Height Turnstile Gate
We select high quality national standard 304 stainless steel(support 316 for special occasions), which is enough strong, rigid, robust, wearproof, waterproof, moisture-proof, damp-proof, heat-proof, anti-rust, anti-corrosion and durable, can resist high temperatures, rain, humidity and salty weather. You can install them indoor or outdoor to bear any weather.
Some other factories choose 202, 304D stainless steel as raw materials with a shorter life, which is easy to rust and corrode, affect the appearance and image.
We adopt reliable electromagnetic clutch locking separation technology. When the unauthorized people force to break in, first, the door will be opened in a little Angle (about 10 degrees Angle) to prevent damage to the glass door or movement and other components, and immediately locked. Then automatically restore the original position and lock.
Some other factories don't use clutch. If unauthorized people push the door hard, the openning gap will be large enough to pass. It's not safe.
We select the supercapacitor as the power supply, with fast charging, longer life, environmental protection and safety.
Some other factories use Li-ion batteries to save costs, with slow charging and discharging, short life, and not environmentally friendly.
We adopt more than 9 pairs of infrared and 24 pairs of light curtain to protect the whole passing process. With strong logical judgment ability, they can accurately detect whether there are people or objects in the relevant area, can distinguish the size of the object, before and after the order, judge the passing condition. So they can help achieve the functions of direction discrimination, anti-trailing, anti-tailgating, anti-retrograde, prevent illegal passing, alarm and anti-clip injury strictly, making the whole passage more safer and pedestrians more at ease.
The speed gate infrared quantity from some other factories is small for about 3-5 pairs, will result in high misjudgment rate, poor anti-trailing effect and the risk of clip people.
With 25 experiences, as the world's top Speed Gate | Full Height Turnstile Gate manufacturer, KKH has accumulated a large number of cases and very rich industry experience, OEM customized solutions to realize your ideal dream.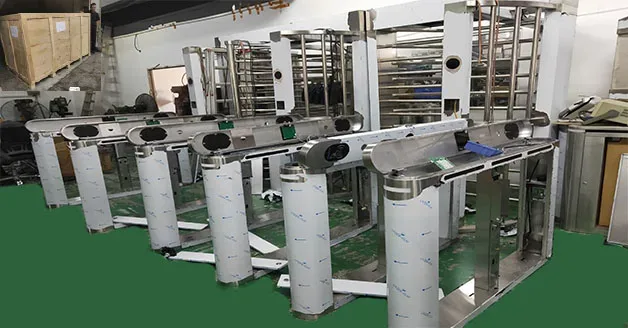 It's quite competitive since we are a Speed Gate | Full Height Turnstile Gate factory + trade integrated company. All products are produced and sold by ourselves, no extra charges from middleman added.
No matter where you are from in the world, we will treat you like family and good friends, hoping to satisfy you with our professional and good service.
Thoughtful one-stop service
We offer one-stop service from research, development, produce, sale and mainteinance, supporting deliver to your doorstep for some places or appointed places. From consultation to receipt of goods, we'll follow up the whole process,save your time and bring you convenience, bring you convenience, make you more assured and life happier.
We provide 1 year warranty and lifetime technical direction in freely charge.
For spare parts: They're produced by ourselves. So if need in the future, we can also provide promptly for you.
Founded in Hong Kong in 1998, KEEP KIND HEAT Technology Co., Limited (慧心安科技有限公司) is an international leading high-tech access control system equipment Manufacturer, integrating research and development, production, sales, and after-sales service.
We focus on entrance and exit security control intelligent management equipment and access control systems products, including One-arm turnstile gates, Optical lane drop-arm turnstiles, Three-arm tripod turnstile gates, Waist height turnstile gates, Optical swing turnstile gates, Optical speed lane, Quick-pass speed gate, Lane gate, Optical flap turnstile gate, Sliding turnstile gate, Barrier-free gate, Full-height turnstile gate, Vehicle barrier gate, Parking barrier gate, Parking access control management system, Roadblock machine, Bollards, Baggage screening equipment, Luggage scanning machine, Baggage checking equipment, Walk-though metal detector gates, etc.
With 25 years of production experience. According to the different requirements of various projects, our professional team will provide you with a set of tailor-made, reliable, and personalized product solutions with international competitiveness.
*Life is not easy. In addition to some things that are out of our control and force majeure, we will also encounter some other problems and setbacks that make us sad. For example, many poor products and bad service always make us frustrated and regret after buying. Meantime, it wastes a large amount of our time and money. We hope that everyone can live a happy life in a limited lifetime. Therefore, no matter what happens, we request ourselves to keep a kind heart all the time for behavior as human beings. And not do things that hurt others or make others unhappy (not only in the past and now, but also tomorrow). For products we KKH produce, we'll also keep a kind heart forever. ( E.g., We'll choose better parts as raw materials, such as movement. It equals the heart of a machine.)
*For the products we KKH manufacture, in order to ensure safer, more stable work with longer lifetime, we select high-quality materials as core accessories, which is equivalent to the heart of the equipment, hoping that KKH high-quality products can make everyone who enjoys it rest assured, and hope KKH friendly service can make every customer satisfied forever.
*No matter where you are from, we'll treat you like family and a good friend. May your life become more beautiful and happy after meeting us. We hope that this transaction makes us your lifetime loyal and reliable friend and provides you with endless service.
Create the global best service of high-quality, safe, and intelligent products, and aspire to become the global, famous, first-class brand enterprise.
Sincerely hope to work together with friends from all over the world to build a safer, more efficient, more comfortable, and beautiful planet, making our lives better and happier.
Function of Speed Gate | Full Height Turnstile Gate
1-Security Control
restrict effectively the safe entry and exit of the entrance by the access control systems solution, and prohibit unauthorized personnel from entering, such as salesmen, illegal people, etc.
2-Attendance
You can view and export the employee's commute time. Face Recognition & Fingerprint Speed Gate | Full Height Turnstile Gate can also eliminate the phenomenon that employees substitute colleagues to check in for work.
3-Control the number of passing pedestrians
You can count and limit the number of people in and out to prevent the harm caused by too many people crowding.
4-Modernization
make the management more intelligent, but also improve the grade of the site.
5-Save labor costs
It can be used together with the ticket management system to achieve unattended management.
Application of Speed Gate | Full Height Turnstile Gate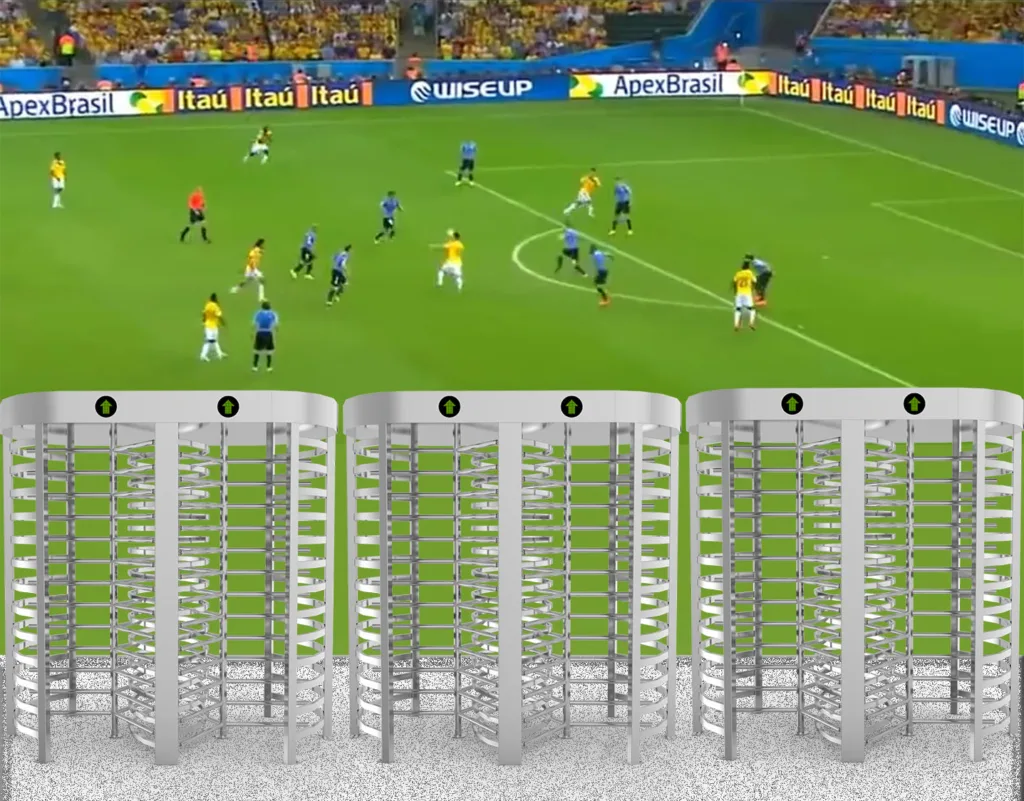 *You can install it in Subway Stations, Railway Station, Bus Station, Bus Waiting Hall, Airport Waiting Hall, Ship, Construction Site, Smart Building, High-End Business Office Building, Factory, Residential Areas, Government, Banks, Hotels, High-End Hotels, Restaurants, Supermarkets, Shopping Malls, Clubs, Gyms, Amusement Parks, Tourist Attractions, Parks, Football Fields, Gymnasiums, Stadium, Cinemas, Schools, Universities, Research Institutes, Libraries, Prisons, Hospitals, Reception, etc.
Full Height Turnstile Gate application
*Many stadium projects choose the Double-door Full Height Turnstile Gate with a QR code solution. Users don't worry about forgetting to carry the card or missing the card. Meantime, the holders don't worry that an unauthorized person burst in. So it's a more secure, efficient, intelligent, and modern solution
Customers 5-star Evaluation for KKH Speed Gate | Full Height Turnstile Gate
We're a professional smart security access control system integrated cooperation with rich projects experience. KKH high-quality products and friendly service interest us, so we plan to try first KKH products.
Our technical team take a test after collecting the goods, and the technical report is very terrific! Some parameters even exceed our requirements.
We have transferred our orders to KKH, believe users will be also very satisfied, and believe the good user experience will help more and more users know us, feeling our products and service are reliable!
We purchased 1 Full Height Turnstile Gate with top canopy first as sample test for a stadium project. The end user is very satisfied with our installation. We're happy to continue execute the following bulk order.
Terrific one-stop sevice from consultation to receipt of goods!The complete process of project are posted to me, including producing, packing, shipping and customs clearance. I just collect the goods at the office doorstep, save our much time and energy!
Besides, give us fast direction patiently when we install. All of our team are very happy to work together with them! Expecting more cooperation in future!
We have many Access Control System projects, KKH always help us to work out a best suitable tailored solution to meet every project different requirement. We're very happy to work together with KKH, believe we'll become long-term partner!
A very professional manufacturer with a good sevice! I learned a lot of product expertise and promotion skills that I didn't know before, which helped us a lot in marketing, hoping also it's helpful for end users to select a better supplier.
I'm very happy to enjoy KKH premium products and warmhearted & patient direction service, wishing you become NO. 1 in security access control system industry.
We're a software development company. Thanks for KKH superior products and decent direction, help us finish the integration work from many projects.
We're very happy to secure more and more projects with KKH premium products & and professional service. Heartiest thanks for the strong support without which it would not be possible.
We're confident in selling KKH High-quality products with a higher value and professional service! Believe the end users' good experience and good evaluation will help us expand the global market.
hoping to work together with you for a long time to become a world-renowned first-class brand enterprise!
RFID card Turnstile Speed Gate
QR code Turnstile Speed Gate
Two-dimensional code Turnstile Speed Gate
Bar code Turnstile Speed Gate
Fingerprint Turnstile Speed Gate
Face recognition terminal Turnstile Speed Gate
Facial recognition Turnstile Speed Gate
Password Turnstile Speed Gate
Identity card (ID card) Turnstile Speed Gate
Passport Turnstile Speed Gate
Turnstile Speed Gate with Card collector device solution
Manual button Turnstile Speed Gate
Wireless remote control switch Turnstile Speed Gate
PC Computer remote control management system Turnstile Speed Gate
Mobile phone App control management system Turnstile Speed Gate
Gym management system Turnstile Speed Gate
Ticketing management system Turnstile Speed Gate
School versatile one card pass management system Turnstile Speed Gate
Construction site management system Turnstile Speed Gate
Building management system Turnstile Speed Gate
Visitor management system Turnstile Speed Gate
Lift access control management system Turnstile Speed Gate
Company: Keep Kind Heart Technology Co., Limited
Address: Maoyuan Industry Park, Zhangkengjingxiawei, Guanlan Street,Longhua District, Shenzhen City
Mobile/WhatsApp: +86 17388786827
Email/Skype: info@keepkindheart.top